Welcome
Welcome to the RageCastle Store! 
All of your donations go towards improving and maintaining RageCastle!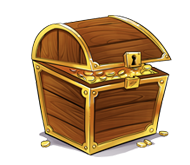 Under 18? Make sure you have your parent's permission before you buy!
Processing purchases can take up to
5 minutes
. If they take any longer please alert a staff member or email us at
support@ragecastle.com
lastly all purchases are one-time charges and are NOT subscription based.

 RageCastle is in no way affiliated with or endorsed by Minecraft, Mojang, or Microsoft.